Ambassadors/Faculty of the Academy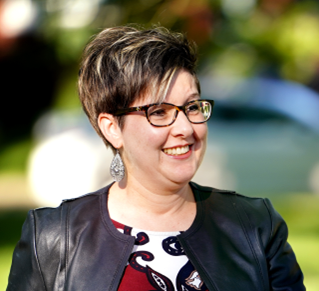 Cindy Maillet
Entrepreneur, Singer, Advocate for Dogs
Business Advisor

Cindy is a bilingual passionate dog lover, singer and health advocate. She has extensive personal experience with complex post-traumatic stress (C-PTS) and has a diversified tool-kit to manage trauma including the use of high grade therapeutic essential oils. Cindy has an extensive portfolio working with business owners, leaders, entrepreneurs as well as their organizational culture. Cindy has been an entrepreneur for over 12 years in the field of bookkeeping.
Greta Doucet
M.Sc. Family Studies, BN, CTRTC
Ambassador, Facilitator

Greta brings 10 years' experience in Emotional Fitness®, combined with background experience in Family Studies, Mental Health Counseling, Life Skills, Adult Education, Seniors Issues including mental illness, mental disability and psychosocial rehabilitation. She served as Coordinator of the Suicide Prevention Committee for 4 years and as a member of the Provincial Suicide Prevention Committee. Greta also served on numerous boards including the Mayor's Advisory Committee on Seniors Issues, Business Professional Women, Moncton Volunteer Centre, and Green Eye Co-op. She is currently a member of Toastmasters.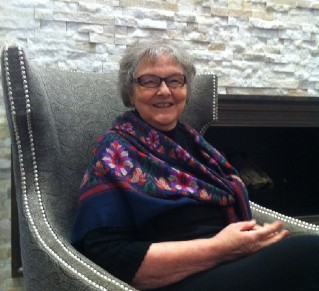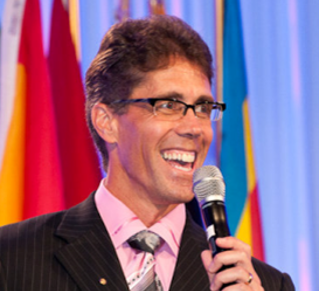 Joe Grondin
Leader, Professional Speaker, Mentor
Speech Coach

Joe Grondin graduated with his Masters in Teaching and Administration and retired with 31 plus years as a teacher/administrator. Joe is a leader, professional speaker, speech coach, and mentor. He is the author of the books "Living in Harmony With Our Children" and "Speak to Reach" and has placed in the top 10 at the Toastmasters World Championship of Public Speaking. He is one of 87 people in the world who earned the Accredited Speaker designation for Toastmasters International.
Luciano Onichino
BA, RMT
Emotional Fitness® Coach

Luciano Onichino is a life-long learner embracing traumatic experiences as the catalyst for growth. With a BA in Psychology, exploring various care-giving roles with youth and children honed his ability to connect with others. As RMT, he facilitates his patients' healing journeys by cultivating a deepened body awareness. As an EFC, he invites his practitioners to embolden their self-awareness, entrenched in the belief this is the greatest gift one can provide one's self.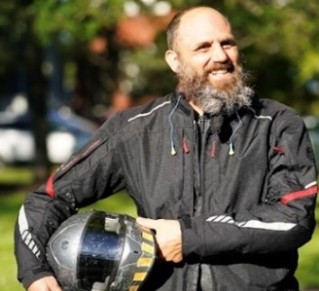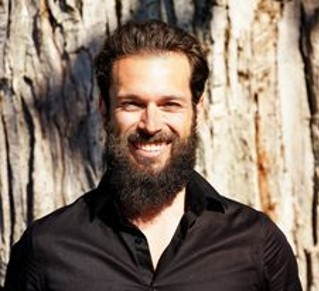 Phabien Doiron
Entrepreneur, Business & Life Coach
Advocate

Phabien founded PhD Eco-Air in 2012 at the age of 23, applying his knowledge along with honed skills in the trade as a Refrigeration Mechanic and quickly became an industry leader in residential and commercial heating, cooling and refrigeration. He was awarded Entrepreneur of the Year by the Chamber of Commerce in 2018 and is a member of the Wallace McCain Institute's ELP13 Entrepreneurial Leaders Program. Phabien practices several martial arts, yoga, and meditation, valuing the discipline and balance these activities offer. He has embraced a new path as a business and life coach and holds certifications in Reiki, Theta Healing®, as well as Emotional Fitness®.
Dr. Richard Vaillancourt
B.Comm, MBA, DBA, CHRP
Ambassador, Resource, Faculty
Rick has volunteered with Emotional Fitness® as a management resource for the past 5+ years, having completed the Managers, Leaders, Coaches program in 2016. He retired from a 41-year career in the financial services sector as the CEO of OMISTA Credit Union in 2017 and has since been employed as a teaching faculty member of the Canadian Credit Union Association. Rick served on numerous Boards and Committees in Atlantic Canada and enjoys volunteering with multicultural associations, post-doctoral research, the study and practice of mindfulness, fitness and writing.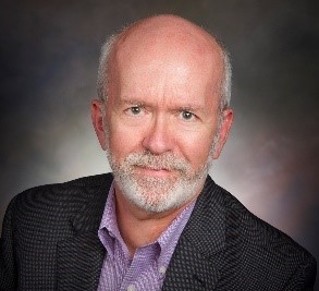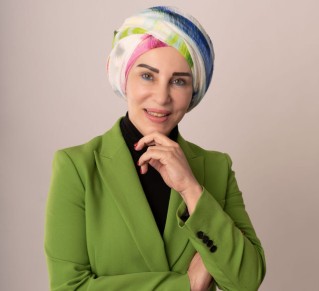 Sadika Kebbi
Corporate Trainer, Workshop Designer
Ambassador, Facilitator

Sadika is the founder and CEO of "Kun Consultancy" in Dubai, UAE and is a Global Priority Specialist, TEDx Speaker and a member of the National Storytelling Network in the US. Sadika is also an NLP practitioner, meta coach, DISC trainer/consultant and trained on value-based leadership. In 2016 she founded KunEnsan, Being Human, which aims at co-existence, social cohesion, peace building and bridging gaps between different political, social and religious communities.

Shilo Staffen
Automotive Sales Professional
Advocate, Emotional Fitness® Coach

Shilo recently became a father for the first time and is in a loving relationship while juggling the work/life balance. Shilo has completed three 122-hour Emotional Fitness® Courses and is currently working towards his license as an Emotional Fitness® Instructor. He works full-time in sales and has 17 years experience in customer service. Shilo is very passionate about the Emotional Fitness® Approach and facilitating the tools through 1-1 and as well as group sessions.